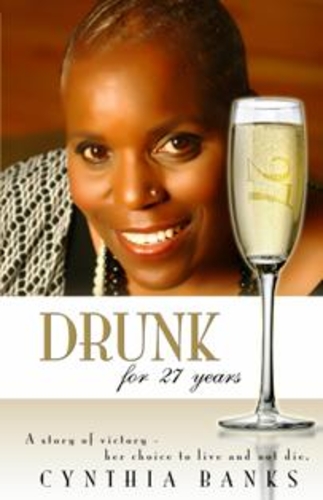 Book Intro- PROLOGUE: Drunk for 27 Years by Cynthia Banks
Drunk for 27 Years: A Story of Victory - Her Choice to Live and Not Die
by author Cynthia Banks
The road of Priscilla's life was paved by the people that made choices for her. Through heartache, pain, trauma and tragedy, Priscilla's experiences became stepping stones that forced her to make a choice that ultimately changed the outcome of her life.
Drunk for 27 years, the compelling true story of Priscilla Gibson, mother of singer, actor and model Tyrese Gibson, suffered 27 years with alcoholicism. The book reveals the unconditional love that her children had for their mother, who despite all they had experienced remained just the strength she needed to make it through.
Suffering abuse at the hands of an alcoholic mother, Priscilla began drinking at a very young age, and continued into her adult years. Many factors manipulated the course of Priscilla's life, causing her to make one bad choice after another until she finally made the choice to live and not die.
PROLOGUE
"What is wrong with you?" he cried out with tears streaming down his face. "Why do you think I've been calling you Mommy Dearest ever since I was a little boy? It's because you drink just like that lady in the movie, and you act like her too! Why can't you stop drinking?"
"I don't know how to stop!" I said putting my head down on the table and crying. "I'm scared!"
"You're scared? Mama, you've scared us to death for years, wondering where you were, not knowing if you were dead or alive. What did you think could happen to you living in these streets?" Junior said before crying out with loud sobs.
"I'm going to stop drinking, I promise. I'm going to stop drinking! I don't want to be like my mother," I cried out loudly. I put my head down on the table and began to pray silently, 'God in Heaven, please hear my cry. I am an alcoholic and I have become just like my mother. If you deliver me from this alcoholic disease I promise I won't ever take another drink for the rest of my life. I want to live and not die'

Reviews for book Drunk for 27 Years


Very heartfelt, impressive, sad yet up lifting! A Great story of survival!
-Lela Reed, Tampa Bay Buccaneers NFL mom
Wow! This is an inspiring book. It's straight to the point on how things really were and it's very honest. The book touched me and told me things about my mother that I never knew. My mother had a lot of issues that she covered up with alcohol - something that a lot of people do because they can't express their feelings. It's really, really a good movie…I mean book! I couldn't put it down. The book goes into depth, telling a story that kept unfolding, a story that unfolded as I read it and as I lived it. I experienced several emotions while reading, I got upset, then mad, then sad, then happy. God is a forgiving God. I'm proud of my mother for having a relationship with Him and making the right choice.
-Salandra, Priscilla's Daughter
Growing up was hell! My mother was drunk all the time, so the streets raised us. The older we got the more distant we became with our mother. She never really got to know any of us, but we loved her any way and we loved her unconditionally. We survived all that hell and managed to come out of it pretty decent human beings. I thank God for remembering the Gibson family.
-Tyrone, Priscilla's son
Life with my mother as an alcoholic was very emotionally draining and tough. You never knew if she was going to have a bad day or a good day. Her day started with alcohol – everyday! Because of that my relationship with my mother was strained and distant. As a child regardless of what card life deals you, you always have to try to respect and acknowledge your parents. I never disrespected my mother during her illness, which caused a lot of pain. As a result of being a child of an alcoholic it caused me to make better choices in my life, especially never to drink. I went the opposite direction. I'm proud of my mother for taking the steps to recover from her addiction. I love her dearly.
-Shonte, Priscilla's Daughter

I have known my Mother-In-Law, Priscilla for almost 6 years and I know that all the words in this book are true. I was not there for all the 27 years, but 6 years of it I was there and the stories were true. Priscilla has come a long way. Even though the book is going to be out for the world to read, seeing it in person is beyond words – she really was drunk all day, everyday. When Priscilla started writing the book, I was there to see her write the first page. She didn't even know if it was going to be a book, she was just writing out her thoughts. I remember her asking me if I thought it would be a good book and I told her it would be a wonderful book. This is her victory over alcohol and life to her being restored; and God's victory of another one of His children being saved.
-William, Priscilla's Son-In-Law

Drunk for 27 Years: A Story of Victory - Her Choice to Live and Not Die
Amazon; ISBN-10: 1438993137 ; ISBN-13: 978-1438993133
Download Your Copy and Read it Today!
ISBN#: 9781438993157 (ebook download)

**Ella Curry recommends this book to the group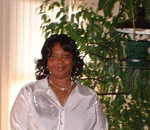 Posted By: EDC Creations
Friday, November 6th 2009 at 5:20PM
You can also
click here to view all posts by this author...