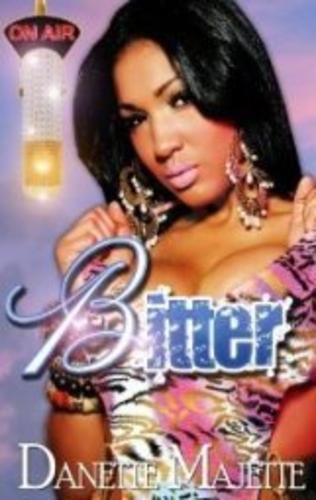 Intimate Conversation with Danette Majette
Danette Majette was born in Long Branch, New Jersey, and moved to Norfolk, Virginia when she was five. After graduating from high school and going into the U.S. Marine Corps, Danette's love for fashion led her to Nordstrom where she worked as a manager. It was there that she was advised be a friend and co-worker to write her first novel "I Shoulda Seen It Comin" which debuted in 2005. She followed this success two years later with her second novel 'Deep" which successfully made the Essence Magazine bestseller list in 2008. She released her third novel "Good Girl Gone Bad' in April 2009.
After years of living in Washington D.C., Danette decided to move to Raleigh, N.C., with her two children, Bryan Majette and Marketa Salley. Marketa is a featured author in LCB'S Teenage Bluez; a series of urban short stories written for and by teens. Danette's fourth novel 'Bitter' is set to be released in February 2011.
Listen to the 2011 LCB Book Launch Party, here:
http://bit.ly/h4Z3KJ
BPM: Tell us about your passion for writing. What impact do you want your book to make on the readers?
My passion comes from the deep interest I have in things going on in my community. I always have issues going on around me so I take those issues and turn them into a book, with added spice of course. To be honest, I love to write entertaining novels!!
I think people are so consumed with the trivial things in life that they don't realize that there are people out here with serious issues and problems going on in their lives. There are people that are homeless, hungry, dealing with bad relationships, and fighting for their lives everyday. I hope my stories will effect someone in a positive manner.
BPM: Finish this sentence- "Our writing offers the following legacy to future readers..."
I hope to show people that you can come from nothing and make something of yourself. I don't want my life to be measured by what I accumulated but instead on how I used a gift from God to spread the word about issues affecting our society. I want to be remembered for putting out quality material and always conveying positive messages in my books to help the next generation. I hope long after my death, my legacy will continue with the lives I've touched with my writings.
BPM: Introduce us to your latest novel, Bitter.
Reese Kennedy, is a controversial radio talk-show host who was on top of the world when she was married and living the glamorous life. That is until her husband Eric, a former NBA player, leaves for her for a much younger woman. After a nasty divorce, Reese takes her frustration out on every man by bashing them on her show and soon becomes the most hated woman in Dallas. Just when Reese thinks she s completely fed up with men, a handsome and charismatic investor named Xavier walks into her life. Trying her best to adjust to love again, Reese finally puts her guards down until she suddenly finds herself on death s door. The phrase keep your enemies close will take on a new meaning when an awful truth is revealed and Reese quickly learns that she s not the only one who s bitter.
BPM: Who are the main characters of Bitter. What are two major events taking place?
The first major event is Reese is being stalked. Then there is Joi and Lavar who have a very explosive relationship which turns deadly for one of them.
My main characters are Reese, Joi, Julian, Lavar and Xavier. Reese is a radio host who loses her husband to a young white girl so she's very bitter about that. She later finds love but at what cost. Joi is Reese's best friend and co-host who is in a volatile relationship with Lavar a big time hustler who is the epitome of evil.
Julian is Reese's producer who is obsessed with her but keeps it a secret until she meets Xavier. He then starts to unravel right before Reese's eyes showing his bitter side as well. Xavier is Reese's new love who has a few secrets of his own. 
BPM: Who were your favorites? Are your characters from the portrayal of real people?
Joi is my favorite. In a lot of ways she reminds me of myself. She's funny, loves shopping, tells it like it is, and she's not afraid to stand up to Lavar, even though everyone else is. She knows he's dangerous but she checks him when he gets out of bounds with her.
BPM: Were there things from "your world" incorporated into this storyline?
Absolutely! There are few scenes between Joi and Lavar that were really things that happened to me so it was really surreal writing them. When things happen to me I don't think about how crazy they are until I write them in my books. I then look back and think to myself 'wow'. Some of them have me laughing. Some of them make me wonder how I even allowed myself to get in that situation. I think we are all still learning from our mistakes and will continue to make mistakes because that's a part of life. Nobody is perfect and life isn't always going to go the way we want it to. With that said…I'll never run out of stuff to write about because my life is just that colorful! The good and the bad!
BPM: What compelled you to write Bitter? What are some of the issues discussed in the book?
Domestic violence, stalking, and how to handle baby mama drama are some of the issues addressed in my new book. I read something about Wendy Williams and how she was the radio talk show host everyone loved to hate, my own personal relationships with people, and then just things I see everyday when I leave my home.
I can go to a Walmart and see the craziest stuff, come back home, write it down and have a storyline for a book. LOL.
BPM: Who do you want to reach with your book and the message within?
Everyone…because everyone is bitter about something or has been bitter at one time. We put our whole lives out there for the world to see. We get on Facebook and other media outlets and put our exact locations at that moment. We let people know where we work, where we live, we post our children's pictures, and photos of our home and cars. Well if someone wanted to hurt you…they would know where to find you.
I think we're also very trusting of people we don't really know. We go out on a date with someone and the next thing you know they know where we live, what we do, and they've met the children. Then we find out their not the person we thought they were we get mad. Well we didn't really get to know them did we? Yet we're soooo surprised when it happens.
BPM: How will reading your book shape the reader's life?
It's going to make the readers re-evaluate a lot of things they normally do. Hopefully they'll become a little more cautious and tread with open ears.
BPM: Ultimately, what do you want readers to gain from your book?
I want them to gain a sense of self-worth. If you don't love and protect yourself…you can't expect anyone else to.
BPM: What makes your book different from others on the same subject?
I think each of my scenes suggest some kind of mystery and romance. Each chapter is going to arouse curiosity and tantalize readers.
BPM: How can our readers reach you online?
I can be reached at: theliteraryconnection.net or
www.facebook.com/danette.majette
Purchase Bitter by Danette Majette
ISBN-10: 1934230278; Urban Lit
http://www.amazon.com/Bitter-Danette-Majet...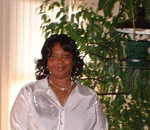 Posted By: EDC Creations
Monday, February 28th 2011 at 11:50AM
You can also
click here to view all posts by this author...